Software Developer @ Napeans Technologies
Domain: software
Location: chennai
Experience: 0 - 1 yrs
Salary: Not Disclosed
Streams:
Job Description
Need a candidate preferably male, who has an zeal to lean technology and grow with us. Candidate will be evaluated only on technical skills in Web Application development and Logical skills. Arrears can be accepted (No Limit). Work location will be in Chennai. 3 months of intense training will be provided in Microsoft technologies. Candidature will be confirmed post training.
Candidates with technical background will be interviewed separately.
Interview Rounds
1. Project Hands ON( Need to design a web page in any known web technology connecting to Database)
simple CRUD operation.
2. Face to Face HR Discussion.
Prerequisite for Experienced:
1.) HTML CSS (Mandate)
2.) JavaScript JQuery (Mandate)
3.) ASP.NET Webforms/MVC
4.) ADO.NET
5.) SQL SERVER
Interested candidates can reach us @8056025862 / visit napeans.com
Expired On : 13 Sep 2018
Be first to apply this job
Job Posted by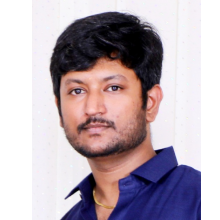 2010
DIPLOMA - Computer Engineering